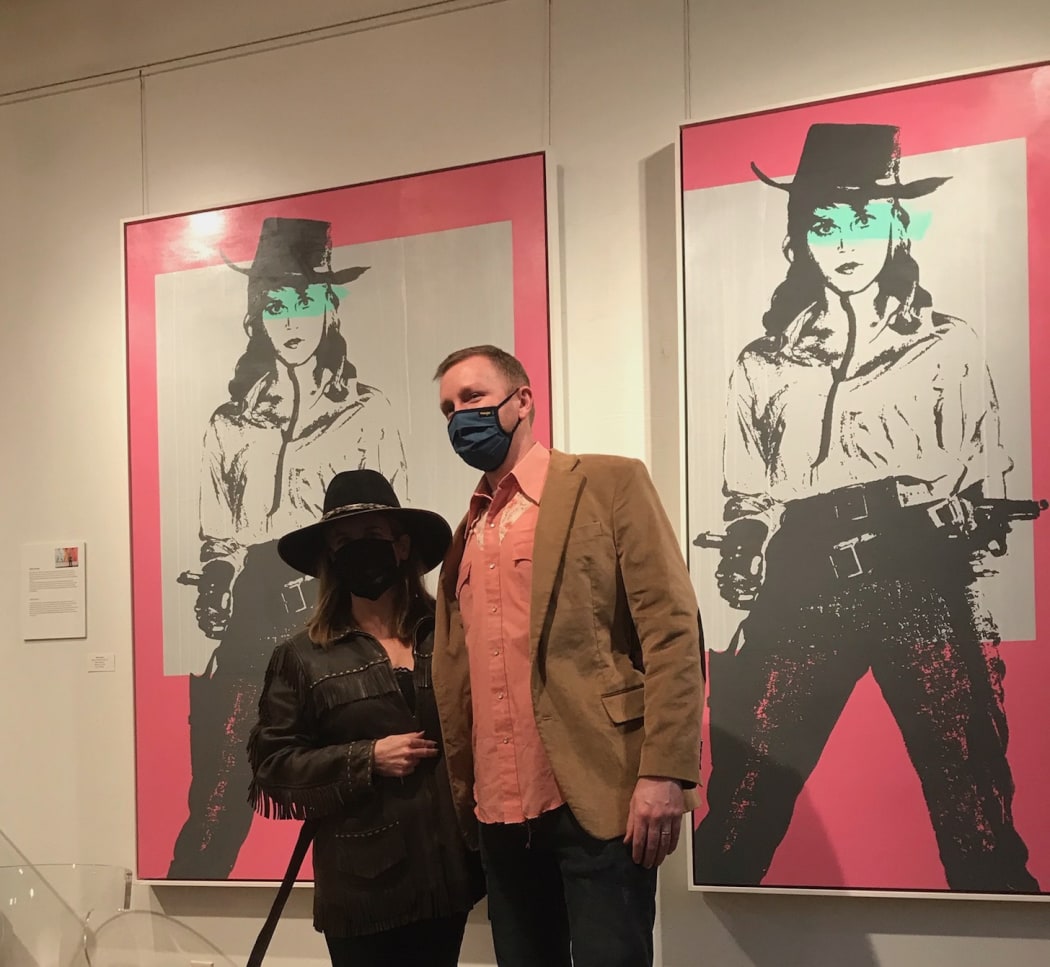 Glynn's father was a photojournalist in the Army, and as a kid, Glynn had many opportunities to follow his father around on photo assignments. There, Glynn absorbed bits and pieces about what it really meant to tell a story.
"It was my fathers job to create images through photography that helped support and tell a narrative," said Glynn, "as a kid, I was just having fun getting dirty in the dark room, but I really believe that those sets of experiences helped inform my creative process and tendencies now."
Though Glynn appreciated being immersed in that environment from a young age, he never planned on doing anything with what he learned of art. Glynn said that when he was younger, he had no interest in the arts; his only interest was in athletics.
His drive for athletics took him to Mount St. Clare College in Clinton, Iowa, where he attended on a soccer scholarship. After college, Glynn began a career in coaching soccer. Through this experience, Glynn coached at several different D1 colleges, including Butler University.
"I was completely immersed in the field of athletics," said Glynn, "and completely separated from anything to do with creativity or the art world."
In 2010, Glynn took a job as the director at a soccer club in Montana. It was while surrounded by the natural beauty of Montana that Glynn's appreciation for photography was re-discovered.
"I really began getting back into photography," said Glynn, "and that quickly led to more creative photography endeavors, including my first Gallery opportunity, and meeting Courtney Collins."
The Wallflower series was Glynn's first real venture into creative art photography. This series was a brilliant mixed media combination of old wallpaper that Glynn photographed while exploring the ghost towns of Montana, and wildlife. Glynn was inspired by the beauty that is Montana, and was challenged to create something different.
"Montana is so traveled; so heavily photographed," said Glynn, "I mean, Yellowstone has got to be one of the most heavily photographed places in the world, right?"
Glynn truly took it as a challenge as he set out to carve out a niche, or provide something new or fresh to a place that is saturated with people who are attempting to capture it themselves.
Shortly after venturing back into the world of photography, Glynn was given the opportunity to move into a space in historic town, Virginia City. The space was a seasonal retail place for the tourism and visitation that came through.
In that space, Glynn opened up a small gallery, displaying his own work. The experience gave him daily feedback on his photography, and shaped his career greatly. After developing an impressive body of work, Glynn's Wallflower series began gaining him opportunities to be in more galleries, and his career as a professional artist was launched.
Glynn found his niche in the mixed media world because it is so wide open in terms of the materials used and the ideas that can be expressed.
In a short two and a half years, Glynn's career has flourished in ways that he would have never expected. His newest collection is entitled Lovers & Fighters and is a combination of screen print and acrylic on panel.
The Lovers & Fighters show portrays the grit and grace of western characters and personalities, by using a modern aesthetic with a nod to the past. It's truly a unique, captivating, and impressive body of work.
Lovers & Fighters opens February 13, and the reception is from 4 - 8 p.m at Courtney Collins Fine Art Gallery in Big Sky, Montana.
We hope that you will join us in celebrating the brilliant work of mixed media artist, Miles Glynn, this Saturday.